Ridiculous Specials
(Until Midnight)
Sunday
$1 bottles of Old Style
$2.50 pints of Two Hearted
Monday
$3 Pitchers of PBR
$2 Short's bottles
Tuesday
$3 Long Islands
$1 Black Label Cans
Wednesday
$3.50 Vandermill cans
House wine $2/glass $8/bottle
Thursday
$3 Michigan drafts
$3/$4 Vern Ehlers (Jameson & Vernors)
Happy Hour Specials
Everyday until 8PM
$1 OFF all Michigan Products
Bell's, Short's, Founders and more
Do you like movies from your childhood?
Did you leave something here last night? Give us a call
616.233.1679
1005 Wealthy St SE, Grand Rapids, MI 49506
meanwhilebar(AT)gmail.com
About the Bar
You can download an application here: MeanwhileBarApplication.pdf
We did an interview with Kaomi Goetz on Day to Day, July 5, 2007 on NPR

Here piece Rapid Growth Media did about the bar
There is a long thread about the project with lots of answered questions and progress reports at
urbanplanet.org, if you want to put your 2 cents in.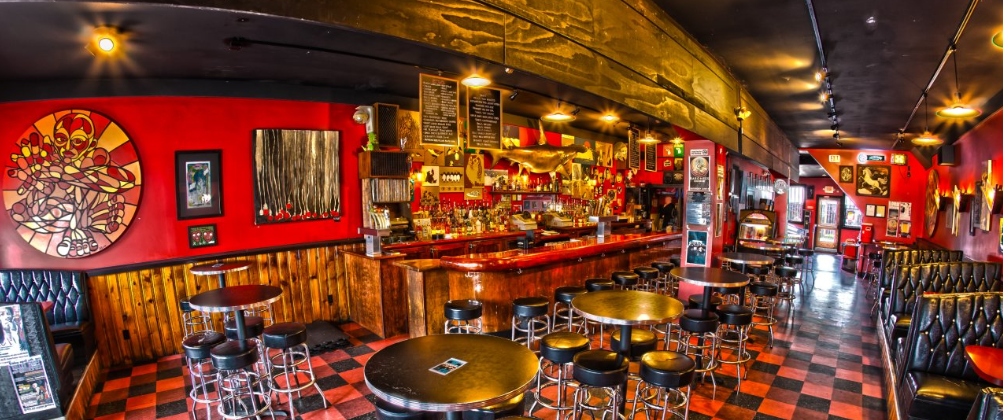 Click the image above to take a virtual tour